2023
Midland District Shrine Club Midland Spring Home Show
Frequently Asked Questions
2023 Midland Spring Home Show
to support the Shriners Endeavours for Children
CONTACT SHOW COORDINATOR CAYLA
705-528-9465 FOR INFORMATION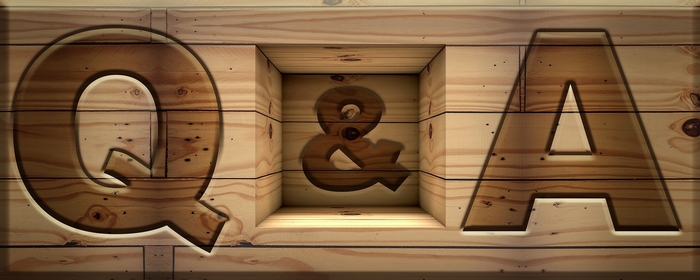 ---
Who:

Midland District Shrine Club
Box 383 Midland, ON L4R 4L1






Cayla, Show Coordinator
705-528-9465
midlandhomeshow@live.ca

What:

Property owners, renters, and dreamers connect with talented local artisans, tradespeople, and businesses, while supporting the Shrine and their international network of pediatric specialty hospitals. The Home Show's goals are to:

Feature Exhibitors from within a 100 km radius of Midland;

Earn 80% satisfaction rate among exhibitors;

Achieve 80% satisfaction rate among attendees;

Increase the Midland District Shrine Club Club's community profile; and

All funds raised are in support of the Midland District Shrine Club


Where:

North Simcoe Recreation Centre,
527 Len Self Drive,
Midland, Ontario L4R 5N6


When:

The third weekend in April - right after the ice has been removed from the arena.
Dress Warmly!!! You might want to bring a sweater and wear socks!!!
2022 Installation …

Thursday, April 20

10:00 am – 6:00pm

Opening Day: Friday, April 21

7:00 am – 12 noon

Booths must be staffed…

Opening Day: Friday, April 21

1:00 pm – 8:00 pm

All Day Saturday, April 22

9:00 am – 5:00 pm

2022 Evacuation…

Saturday night, April 22

5:00 pm – 9:00 pm
Why:

The Home Show is organized by the Midland District Shrine Club,
which is part of an international fraternal organization that was founded in 1872.

They are constantly striving to be
The World's Greatest Philanthropy:
Helping Kids Today and Tomorrow.

To learn more about the Shrine Club, and their mission of compassion,
please visit www.rameses-Shrine.ca


Costs:

All Booths are provided with pipes, draperies, and one complimentary electrical outlet. Prices include municipal fees, taxes, gratuities and handling costs where applicable.
Width
X Depth

Before
Dec 31/22

As of
Jan. 1/23

10 x 10

$ 470

$ 495

…

20 x 10

$ 875

$ 900

30 x 10

$ 1,250

$ 1,300

Other Sized Available - Email midlandhomeshow@live.ca
Apply:

To apply, please fill out an application form and submit your completed form to the Midland Spring Home Show Team along with:

50% Deposit Cheque or E-Transfer (midlandhomeshow@live.ca)

Post-Dated Cheque or E-Transfer for March 16, 2022 Balance

Proof of Liability Insurance

Signed Waiver

Proof of Certified Kitchen (if applicable)

Worker's Compensation Ins. (if applicable)

Prizes:

Every year, the Midland District Shrine Club holds a fundraising draw at the Midland Home & Garden Show. Prizes are drawn every hour throughout the two-day event. They generate excitement, help support a worthy cause, and shine the spotlight on your organization.

What will you donate? Home Show Exhibitors are required to donate a "tangible" prize for the draw, with a value of $50 or more. It needs to be described on your application form to reserve your booth. It can be dropped off or picked up before the event, and have your business card attached to it.

Specials:

What makes a great Home Show? FANTASTIC DEALS and the chance to talk to local tradespeople.

What unique time-limited special offer will you offer at the Home Show? It could be a generous discount on a product or service, complimentary upgrades, or the chance to win free tickets to a concert or sports event. Tell us what you decide. Plan to make any draws during the final hour of the Home Show. Coordinate the announcement with Show Management for maximum effect. We have access to the arena's sound system, so everyone will know who won your booth prize.

Visit midlandhomeshow.ca and click on "Legal Stuff" for more information
on cancellation policies, refunds, exhibit regulations, etc.

2023 Midland Spring Home & Lifestyle Show
to support the Shriners Endeavours for Children
CONTACT SHOW COORDINATOR CAYLA
705-528-9465 FOR INFORMATION
LIKE US on Facebook AND
SUBSCRIBE to our Email Newsletters.
Have a great day.